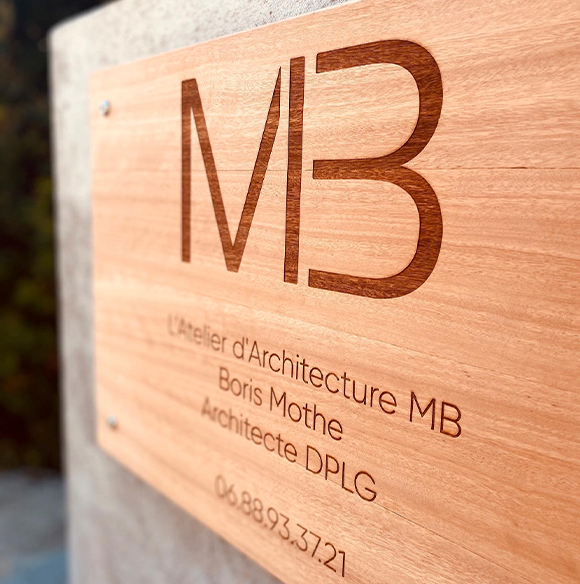 L'Atelier d'Architecture MB
The agency develops a modern architecture inspired, in particular, by the work of Franck Lloyd Wright, Le Corbusier, or Mies Van Der Rohe.
Our philosophy
Architecture that respects the environment, with attention to detail and materials.
Our approach
To offer our clients a full range of services to help them carry out their project: from the sketch phase to site supervision, from the structural work to the design of furniture.
Our project
Whether in creation or renovation, each project is unique.
Our ethic
Minimize the ecological footprint and optimize the integration of the built environment, in a concern for environmental preservation and the protection of the island.
Boris Mothe – Architect
Boris grew up in a family of artists with a creative and daring atmosphere. From the age of 4, he observes and assists his parents in the construction of the family home. At the age of 12, he won second prize in an architectural competition for children on the theme of "The House of the Year 2000".
As a teenager, he was passionate about model aircraft and music. Since childhood, he has been imagining, creating, experimenting, building, assembling and dismantling, painting and sculpting.
In 1995, he joined the school of architecture of Saint-Etienne, his hometown.
Entrepreneur, he created his first agency in 2001, around an innovative project in landscape architecture dedicated to the development of ski areas and snow-park in the French Alps.
After various architectural experiences in the Rhône-Alpes region, in search of new horizons, he moved to southern Corsica in 2010. As a partner in the firm Architectures Sud, he specializes in the design of prestigious residential projects.
In 2017, he creates L'Atelier d'Architecture MB in the Porto-Vecchio region.